All Brow Techniques
5 Day Beginner Class
Learn ALL techniques: Microblading, Manual Shading & Ombré Shading

1 year access to online course

Practice on TWO live models with our assistance

Intimate class size

Expert mentors with a wealth of experience to help you succeed

Active chat room open for 3 months

Non-refundable deposit of $1000
Health and Safety

Eyebrow Shape Design

Colour Theory

Stroke Technique

End-to-End Process with Client

Microblading

Manual Shading

Ombré Shading

Combination Brows
We want to elevate your knowledge and we want YOU to succeed.

Professional Kit Includes:

Professional make-up box

Microblading pen

Semi-permanent Tattoo Machine

10 machine needles

25 assorted blade pack

4 basic pigment pack

2 rubber pad

25 pigment rings

Design wax pencil

Ruler/Skin marker

Micro q-tips

Zensa numbing cream

Duration numbing

Cover wrap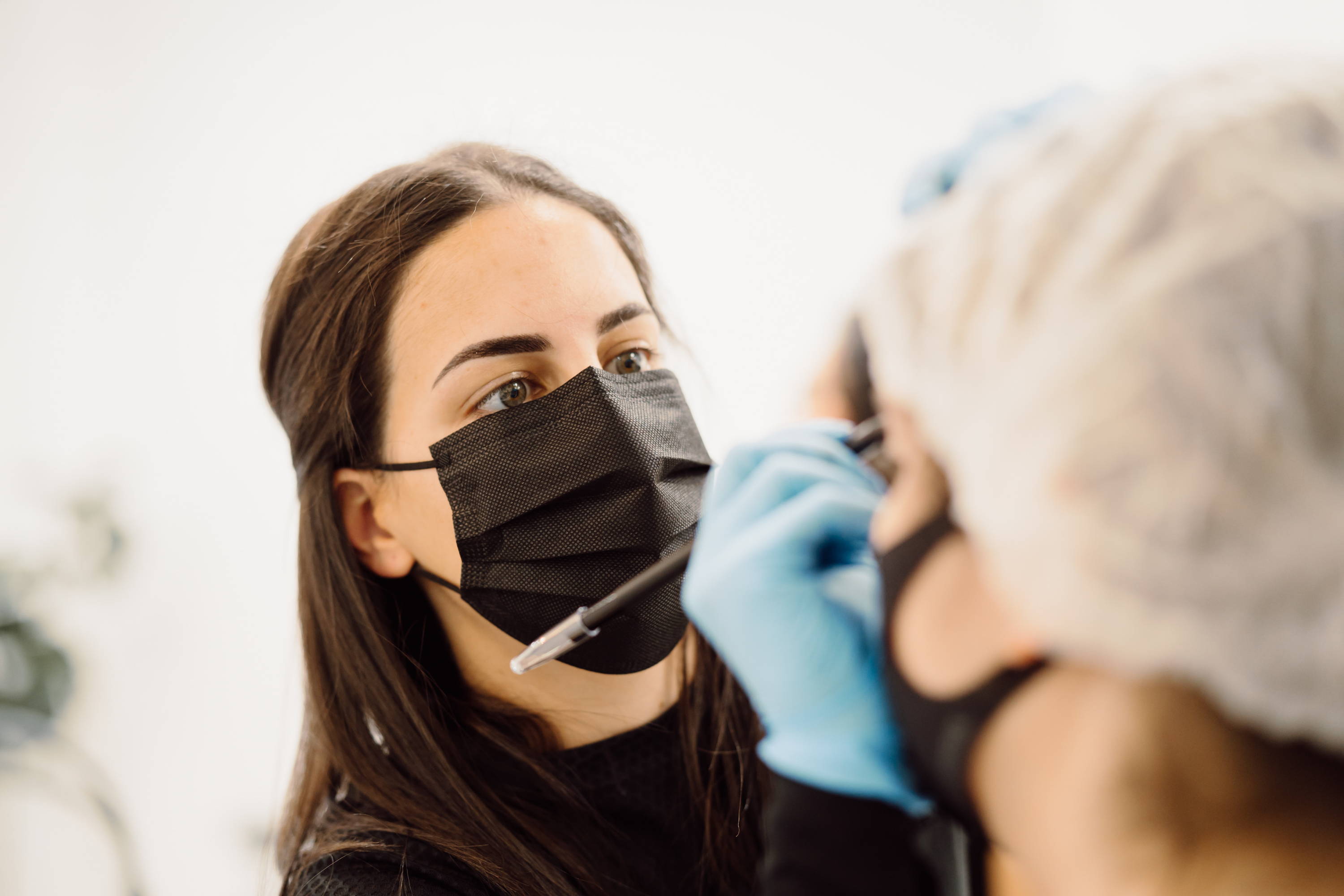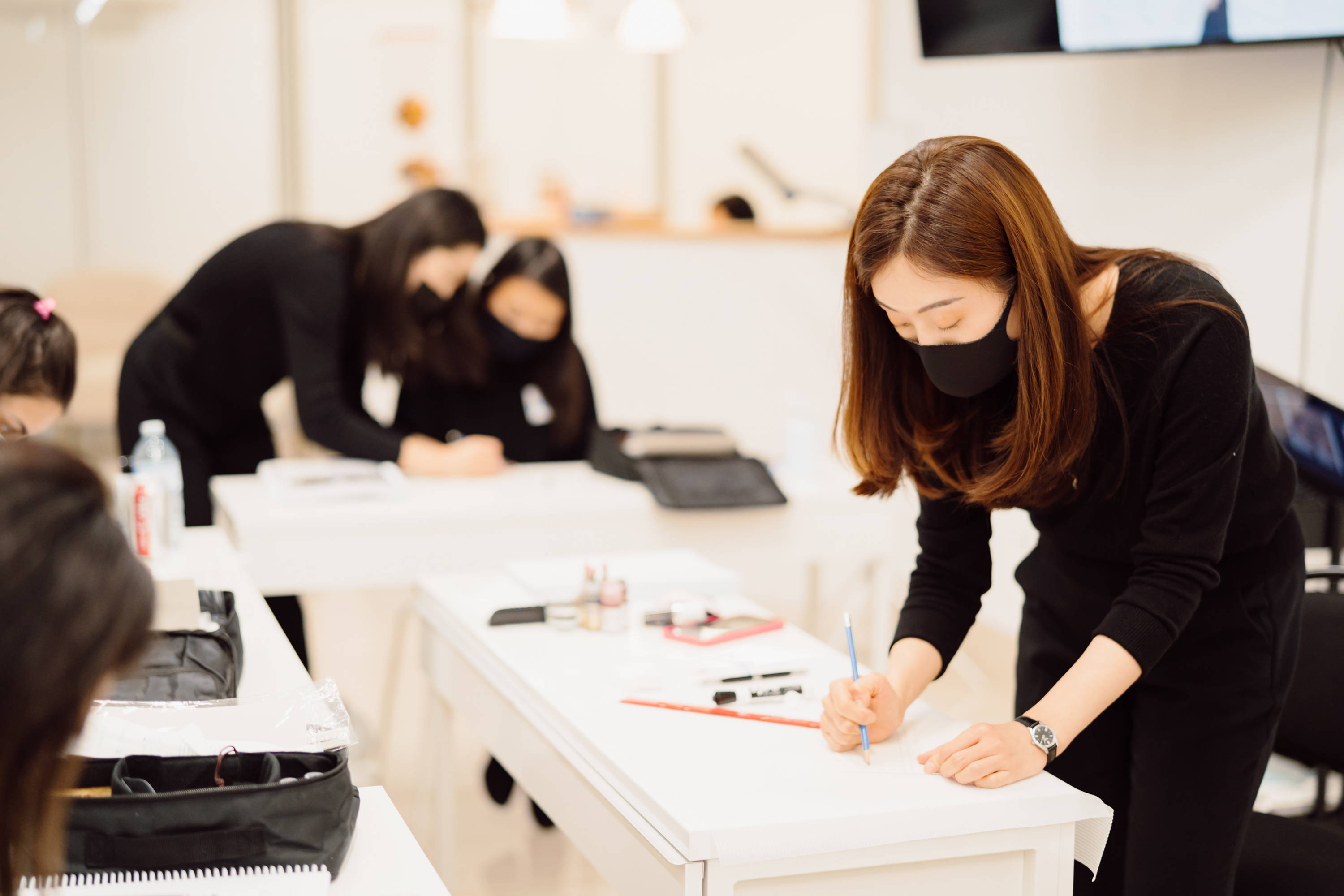 ---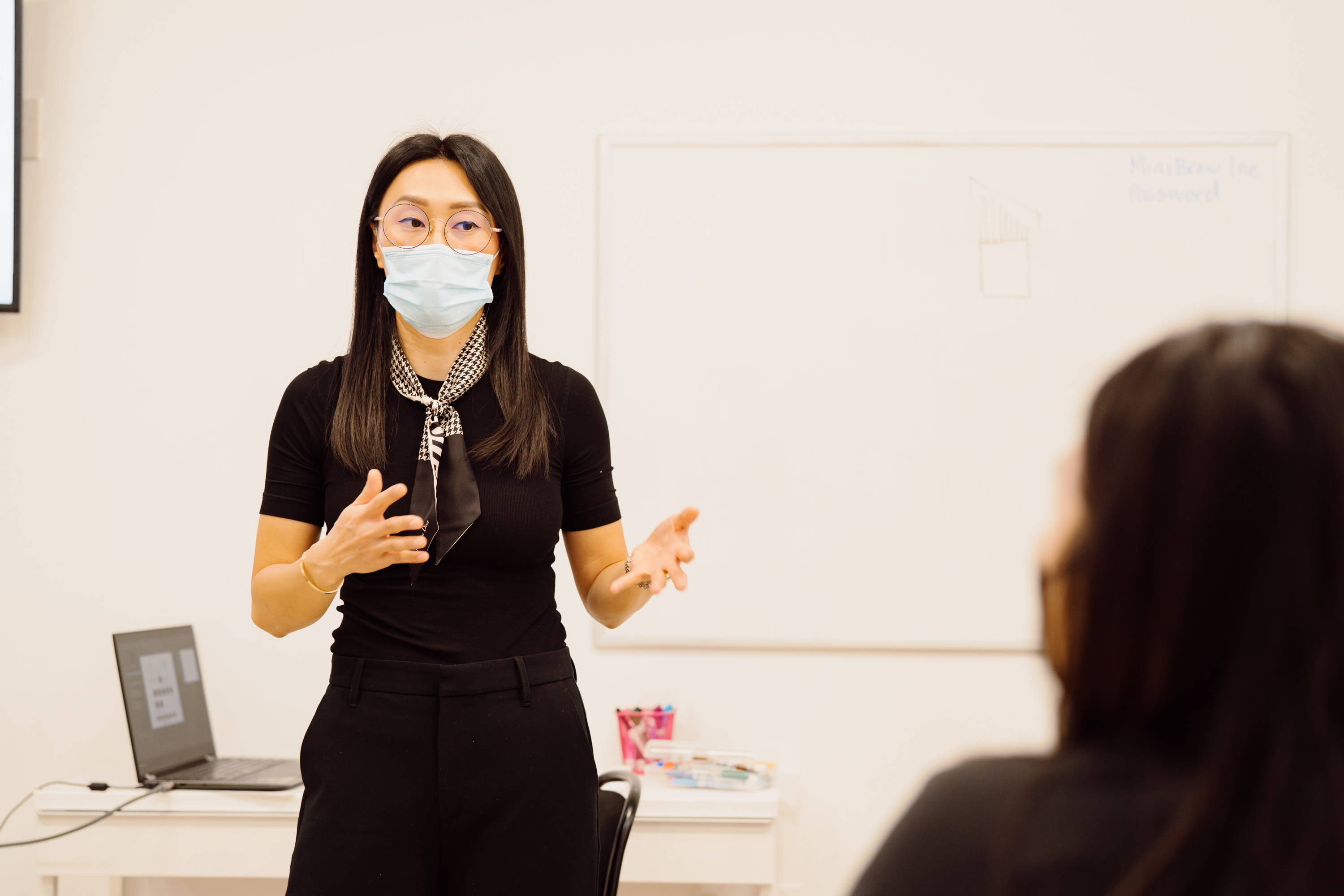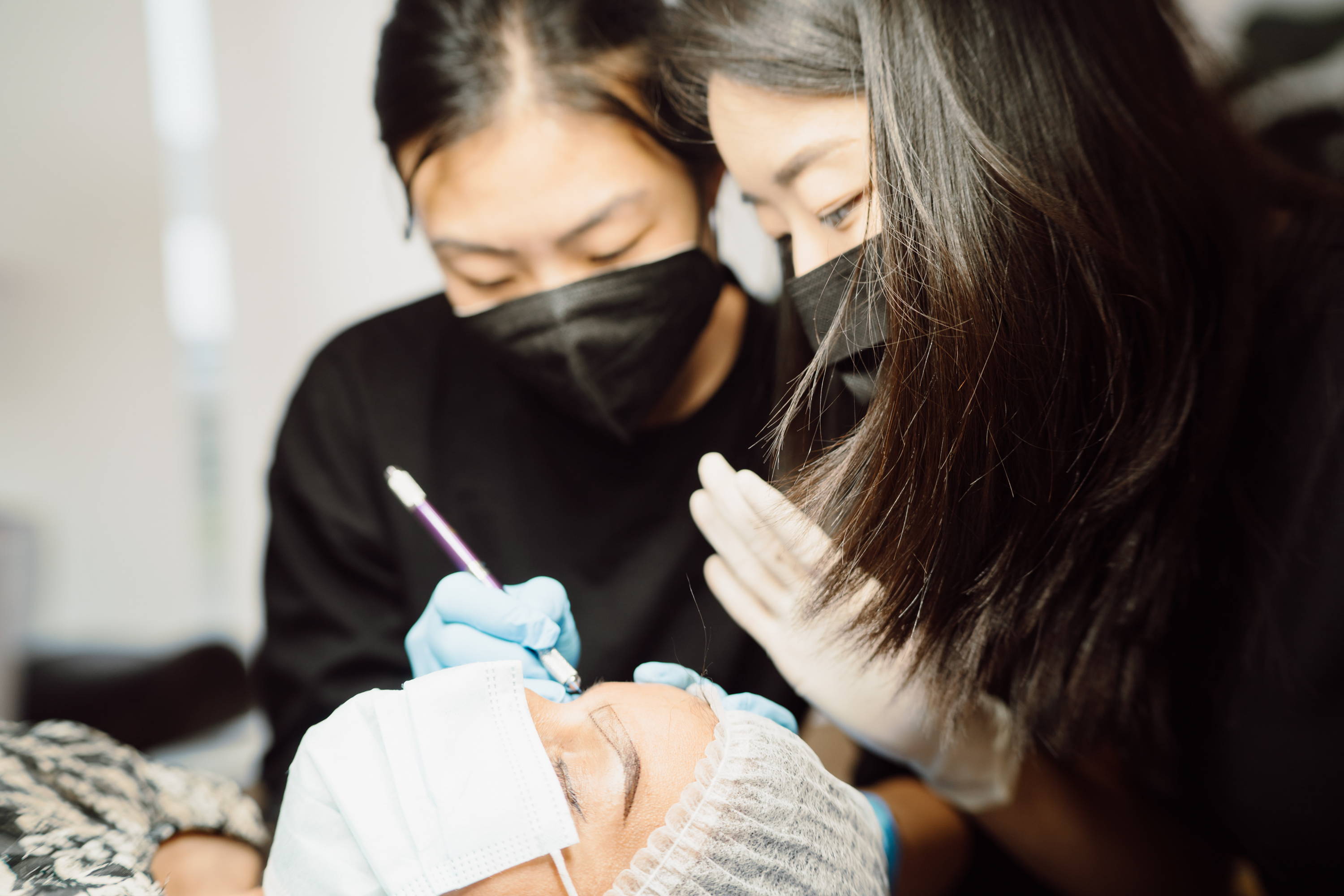 ---
Intro to Microblading
Choosing Your Clients
Pre & Post Care
Skin Structure
Microblading Technique
Practice on Skin Pad
Manual Shading Technique
Combination Technique
Technical Components
Colour Theory
Face Analysis & Symmetry
Brow Mapping
Practicing Brow Mapping
Ombré Shading Technique
Practice on Skin Pad
Health & Safety
Procedure Preparation
How To Complete a Touch-up
Practice Time
Practice Brow Mapping
Practice Stretching
Practice Skin Pad
Client End-To End Process
Study Time
Review Theory & Technique
Q & A
Live Model Day
Sanitation Steps
Station Preparation
Client Care
1-on-1 Model Assistance
Model Feedback
3 Month On-Going Support
At Beaute Academy, we pride ourselves in our intimate class setting and our innovative techniques. Our curriculum was designed to help you perfect this intricate craft and build your confidence so that you can succeed in this industry. We developed creative hands-on practice training that will allow you to sharpen your skills, every step of the way.
Our vision is to develop world-class artists that can deliver high quality services to clients around the world. Are you ready to join us?
Model Days
You will need to provide a model for Day 4 and Day 5.
5th day of class is set

5 weeks later

where you will learn how to do a touch-up appointment.
Model Sourcing
If you would like us to help you secure a model for the class you signed up for, please email us this request once you signed up for the course. A fee of $100 plus tax will be required per model.
Certificate 
You will receive certificate after completing 6 models on your own. You will be required to email us before and after photos of your work after completing each model.
Payment 
You will be asked for a NON-REFUNDABLE deposit of $1,000 upon registration. The remaining balance is due on the first day of class. Payments can be made by credit card and cash.
---